WNY's UnSolved Cases - Last-Memories.com
WNY...Close-Knit community, with too many unsolved cases. We need to remember that these are the faces of victims. People that are loved and can not be forgotten. Remember that who ever MURDERED these loved ones...are still walking the very same streets that you walk!
On December 6th, 1983, a Homicide victim was discovered in a ditch along Rt. 17, the Southern Tier Expressway, now Interstate 86, in the eastbound lane, in the Town of Ellery. The partially clad body was found by utility company employees at approximately 8:30am. The victim had been shot once in the back, twice in the chest, and once inside the mouth. It is believed the victim is from Canada or some European Country. Computer checks in the United States, Canada, and Interpol have been unsuccessful in locating any missing persons that fit the victims description. Anyone with any information on this case is asked to contact the Chautauqua County Sheriffs Office at 716-753-4231


On May 18th, 1988, Kathy Wilson disappeared about noon from the parking lot of Quality Markets in Falconer. Sixteen months later, her body was found in a wooded area along Lindell Road near Lander, Pa. To date, no new suspect has been located and case still unsolved.


On July 30th, 1989 The decomposed body of a woman was found in a barn in Warren County's Sugar Grove Township. Warren-based state police said the body has been tentatively identified as Carol Lambert, 38, of Jamestown, N.Y., and Sugar Grove. An autopsy was scheduled to determine the cause of death. The body was found about 8:30 a.m., but troopers declined to say how it was found or by whom. They had no word on how long the woman had been missing.


On December 13th, 1990 the body of Rebecca Nicholson was discovered in her home in Westfield, NY. Nicholson had been shot and killed. Anyone with any information on this murder is asked to contact the Chautauqua County Sheriffs Office at (716)753-4231





On October 8th, 1990 the body of Judith Lynn McElheney, age 27, of Bailey Avenue Buffalo was found shot to death at a rest stop on Route 5 in the Town of Sheridan. The victim suffered one gunshot to her left ear area. No motive or suspects were ever developed. Anyone with any information on this case is asked to contact the Chautauqua County Sheriffs Office at 716-753-4231





On January 20th, 1993 The body of Melinda Juul, 32, was found at 4:30 a.m by a police officer on patrol. The body was lying along Marion Street near Foote Avenue, about two blocks from a residence for the developmentally disabled, where she worked. A police investigation determined that Mrs. Juul, whose husband and four children were home at the time of the slaying, used a bank automatic-teller machine at Southside Plaza after she left the Resource Center's Immediate Care Facility on a break. She also bought a magazine at the Foote Avenue Quality Markets , police said. The weapon was a .40-caliber, a shell casing had been found at the scene. No motive for the killing has been established. Police said that they were still looking for a black car seen in the neighborhood but were not sure whether it was connected to the homicide. Anyone with any information on this case is asked to contact the Chautauqua County Sheriffs Office at 716-753-2131


On June 7th, 1997 Lori Ceci Bova, her husband and her sister went to dinner at the Red Lobster restaurant in Lakewood, New York. She and her husband left the restaurant at approximately 10:30 PM. Her husband told authorities that Bova went outside to smoke a cigarette once they returned to their apartment and disappeared. She has never been seen again. Attorney Joseph Latona wrote a letter to the Lakewood-Busti Police Department, stating he is representing Tyrone Bova, the husband of Lori Ceci Bova. Bova has not been charged with any crime. Mrs. Bova, 26, was last seen in the early morning hours of June 8 about 2am, when she reportedly left her home to take a walk after a domestic dispute. If you have any information on the whereabouts of Lori Ceci Bova please contact the Chautauqua County Sheriff's Office at 716-753-4231


On July 1st, 1998 the body of Benjamin Gonzalez-Reyes was discovered on a hiking trail in the Town of Pomfret. Gonzalez-Reyes had been shot execution style. Anyone with any information on this murder is asked to contact the Chautauqua County Sheriffs Office at (716)753-4231


On August 25th, 2000 An unidentified man's body was found floating in the Chadakoin River. Police said the body -- that of a white male believed to be between 35 and 40 years old -- was found by fishermen about 8:20 p.m. near 50 Harrison St. The dead man wore wire-rimmed glasses, a black knit shirt, blue nylon shorts, white socks and Fila sneakers.


On May 25, 2002 Damien Sharp, 22, was last seen in nearby Warren, Pennsylvania , when he was dropped off at a party. He was reported missing roughly one week later after he failed to contact his family. Several searches were conducted in and around the Allegheny National Forest; however nothing relevant to the case was found. Damien is described as a white male, 5'7" tall, 170 pounds, with blonde hair and hazel eyes. Damien was using crutches to walk at the time of his disappearance. Anyone with information regarding this case is asked to contact the Cattaraugus County Sheriff's Department at 716-983-9191 or City of Warren Police 814-723-2700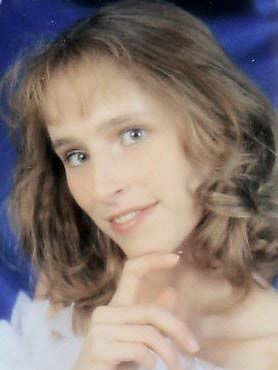 On August 10th 2004 Yolanda Bindics disappeared after leaving work at the Jamestown Family Dollar store. A day later, her car was found in the parking lot of a nearby fast-food restaurant and soon, her purse, wallet and keys turned up in a storm drain. Shortly after her disappearance it was revealed that Yolanda had been involved in a relationship with Michael Watson, a Jamestown police officer. Watson, was named a person of interest. About one month later, police arrested Michael Watson on unrelated stalking charges. On September 10, 2006, two years after Yolanda's disappearance, hunters discovered human remains, which have now been identified as Yolanda Bindics. Police say the remains were identified through dental records, but cause of death has not been determined. On August 1, 2008, Watson was sentenced to three years' probation. Watson continues to claim his innocence with the disappearance of Yolanda Bindics. According to his attorney, Watson has consented to and passed a lie detector test in regards to Yolanda's case. His attorney also claims that he has a solid alibi for his client's whereabouts during that time period. Police also named Clarence "Carl" Carte, the father of Yolanda's youngest child, a "person of interest" in the case. According to police,Carte had been seen at a gas station across the street from the Family Dollar store the night Yolanda disappeared. Clarence Carte also maintains his innocence in Yolanda's disappearance. The FBI is offering a reward of up to $20,000 for the arrest and conviction of the person or persons responsible for taking Yolanda Bindics' life. Anyone with information is asked to contact the FBI at 716-484-7085.


On October 28, 2008 Corrie Anderson was last seen , leaving Lake County Dodge in the City of Jamestown, Chautauqua County, New York at about 1:10 pm. She missed a meeting at 3:15 pm and did not pick up her son from school. This is very unusual. Her car was found abandoned on October 30, in a rural wooded area off Kortwright Road, south of Jamestown. It was parked near a gas well, out of sight from the road. This location is about a half-mile's walk or two miles' drive from Anderson's home. Anderson was in the process of divorcing her second husband when she went missing. They had separated approximately two years before, and she took out an order of protection against him after he allegedly placed a tracking device on her car. He was arrested in 2007 for violating that order and was placed on probation. Police searched Anderson's second husband's home and questioned him, but he isn't being called a suspect or a person of interest in her case. Anyone with any information IS asked to call the New York State Police at 665-3113, the Greater Buffalo Metropolitan Crime Stoppers at 856-5600, or the Warren County, Pa. CrimeStoppers at 800-83-CRIME (27463).


On September 26th 2009 Skeletal remains were discovered on the shore line of the Allegheny Reservoir in the Town of South Valley in Cattaraugus County. A forensic examination revealed that the remains are of a female between the ages of 25 to 45. (likely 30-40). Stature of 5'1"-5'8", A person of a smaller build estimated to be have weighed 105-125 pounds. It has also been suggested that the remains have been in the water for a period of one to five years. Additionally an examination revealed that a single rib shows evidence of a healed fracture. Also a fractured left tibia has been noted. Found with the remains was one left winter type boot. Made of tan suede, is mid calf in length and is size 6. The boot is fleeced lined and made in China under the brand name of Hotcakes. The front of the boot is embroidered with red, white and blue flowers and a green leaf. Dental record of the deceased are on file with the Erie Co. Medical Examiners Office for comparison and DNA is currently being obtained for database entry. Anyone who believes to have any information in regards to the identity of this person, please contact Det. William Welling at the Sheriff's Office (716) 938-9191 extension 2276.


On December 19th, 2010 Investigators say Wilnelia Salgado-Lacen, also known as Winnie, was last seen leaving a Jamestown home on the night of December 19. Police don't suspect foul play, but are concerned that she has not spoken to anyone. They'd like to know who she was talking to online and wonder if she might have gone to meet someone. Anyone with information on Salgado-Lacen whereabouts is asked to call the Jamestown Police Department's Detective Bureau at 483-7531.
Source link:
mewe.com/join/wny_unsolved_cases
Author: Michelle
Date: October 29, 2010