Free Online Memorial Website
Creating an online memorial website dedicated to your beloved one is a wonderful opportunity to pay tribute to him or her and gives you a chance to share memories of your loved one with your family and friends.
Last-Memories.com provides the largest pool of reliable and free online memorial services across the internet: with our Family Tree, Memorial Book or Memorial Video we strive to provide our users with the most reputable benefits on our Memorial Websites.

Latest Memorials - Memorial Websites for your family and friends

Vicki Scurlock

Manfred Bala

Lesly Contreras
Create Free AccountFree Memorial Website - Last-Memories.com
Angelversaries - Anniversaries on Last-Memories.com Free Memorial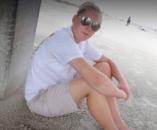 Amber Johnson

Anthony Iurilli

Cassidy Senter

Lee Arthur Anderson Jr.
Articles - Articles section on Memorial Website